Welcome message from congress chair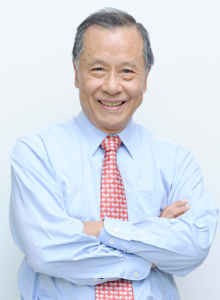 A warm welcome to Bangkok to you all once again…. some old friends and some new friends…. welcome.
Since our last meeting here some 3 years ago with the theme of "working together towards global safe abortion" something has changed for better but many challenges still remained.

The remaining challenges to reach our ultimate goal of "Universal Access to Safe Abortion: We Trust Women", which is our theme for the Fourth IWAC congress to take place in Bangkok between 19th-22nd February 2019, can be designated as the 5D's of safe abortion. They are Desensitization; De- stigmatization; De-medicalization; Decentralization; and finally, Decriminalization.
It is a high mountain to climb. To reach the top, we must have, amongst other qualities, strong commitment, discipline, innovation, wisdom, understanding and in Thai we call "Galaya- na- mit" meaning strong and faithful friendship in our long journey together towards universal access to safe abortion. In this long journey, 'Trusting Women' must be our first imperative.
I trust you will come to Bangkok and contribute to this uniquely global abortion congress, as well as, renewing our friendship and moving forward together towards Universal Access to Safe Abortion by first Trusting Women: who incidentally are our mothers: our sisters: our daughters: our teachers and last but not least our spouse.
Again, welcome to Thailand and enjoy our hospitality.
Kamheang Chaturachinda
President WHRRF
Chair organizing committee